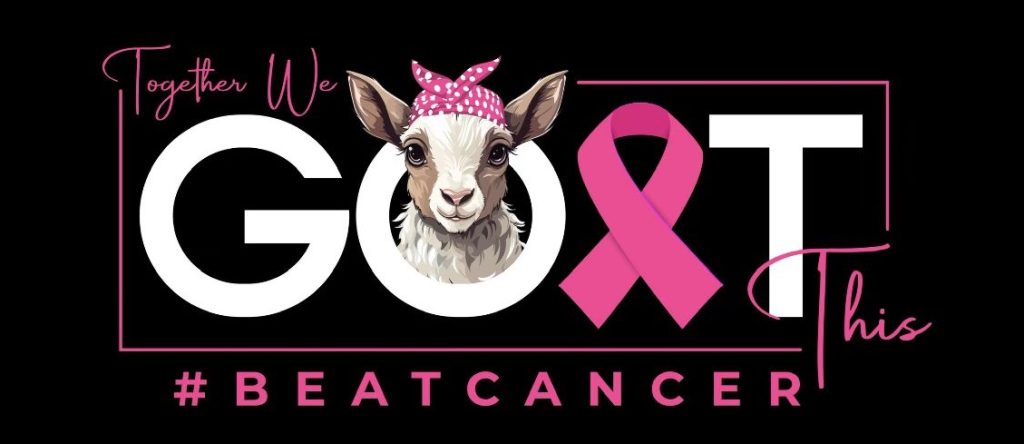 ---
Step Right Up to the Spectacular Get Your Goat Rentals Fundraising Extravaganza, where the magic of giving meets the thrill of the Georgia 2-Day Walk for Breast Cancer! Hold onto your hats because this year, Paddy the GOAT is strutting their stuff – yes, you heard it right, a four-legged superstar walking for a cause! 🐐🎉
Unleash your generosity and make your mark by supporting Paddy's gallant one-mile stride. This isn't just a walk; it's a triumph of compassion, a parade of heartwarming gestures, and a festival of kindness. Every penny donated fuels our furry friend's journey and propels our mission forward!
But wait, there's more! The treasure chest of goodwill unlocked by the Georgia 2-Day Walk stays here in the peachy state of Georgia, supporting breast health and conquering breast cancer with gusto. What blooms in Georgia stays in Georgia!
And if that wasn't enough excitement, behold the dazzling array of "TOGETHER WE GOAT THIS" apparel and goat-grams that awaits you at "The Shop" on our website. Deck yourself in style and wrap your loved ones in the warm embrace of goat-themed surprises. The secret ingredient? Most proceeds pirouette their way into the hands of It's The Journey, spreading cheer and support far and wide.
So, buckle up, friends – this adventure promises laughter, unity, and the sheer delight of making a difference. The curtain's up, the stage is set, and Paddy's hooves are tapping – let's join hands and embark on this unforgettable journey of goodwill together! 🌟🐐🎁